Historical Apartments
Pocatello's Historic Building
Fargo apartments was built in 1914 during the early gold rush days. it was Idaho's masterpiece. Architect Frank H. Paradice called the building his home upon arrival and subsequently care has been taken in preserving the original architectural details.
In 2017 the building acquired a new owner who is dedicated to preserving its the buildings century old historic beauty.
07
News & Articles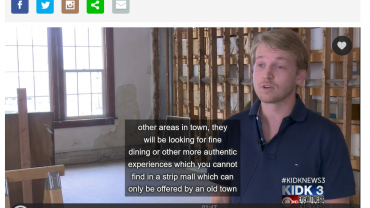 Max Cohen from Channel 8 made an interview with the co-owner of the Fargo Apartments about future growth in the area. See the interview here: https://www.localnews8.com/news/old-town-renewed/783463204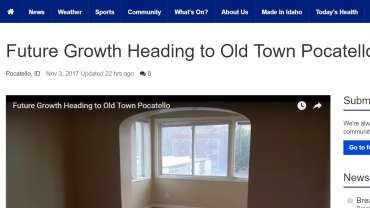 Once again we've been featured on the news. Deanne Coffin interviews Denis Clijsters about the Station Square renovation plans, during this interviews we filmed a room that just got completed in the Fargo Apartments. Here's the link to the article on KPVI. The short docu can be found here directly: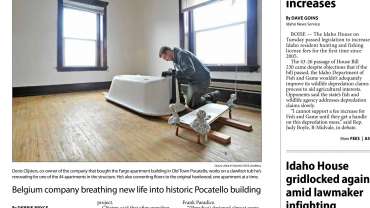 The Fargo Apartments was frontpage news at the Idaho State Journal on Thursday March 9th. To read the full article, click on the image.
Fargo Apartments
340 South Arthur Avenue
Pocatello, ID 83204
Phone: (208) 637-0685
Fax: (208) 252-7761
Email: fargo@pocatello.apartments